Share the LOVE, refer your friends and earn rewards!
Do you like 420 Kingdom? Do you like loyalty points? Do you like cash?
If your answer yes, we've got something exciting for you: the Royal Referral Program. Now, every time you refer a friend to 420 Kingdom, you'll earn loyalty points on EVERY purchase they make, for LIFE. Apply your referral loyalty points towards your purchases OR redeemed as cash rewards.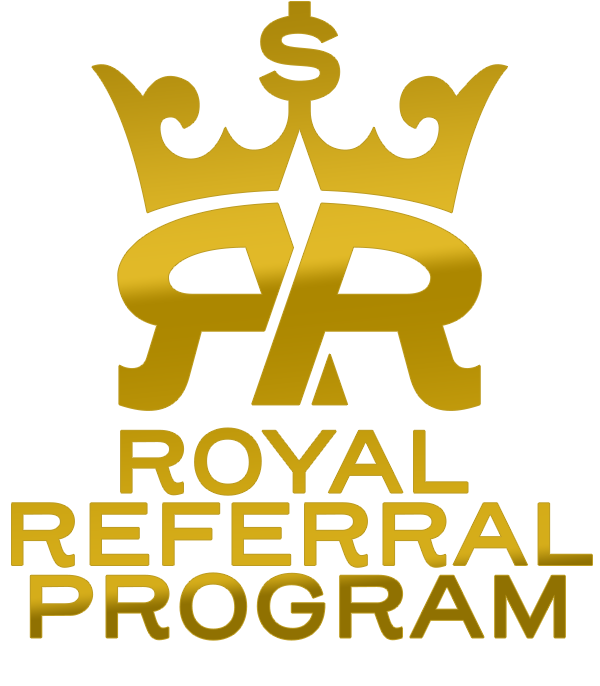 Ready to earn? Here's how the Royal Referral Program works:
Step 1
First, download the 420 Kingdom app for iOS or Android devices and log into your loyalty account. 
Step 2
Next, click to view the Refer/Follow tab to find your unique referral link at the top of this page to send to your friends via text or email, or even post to your social media accounts.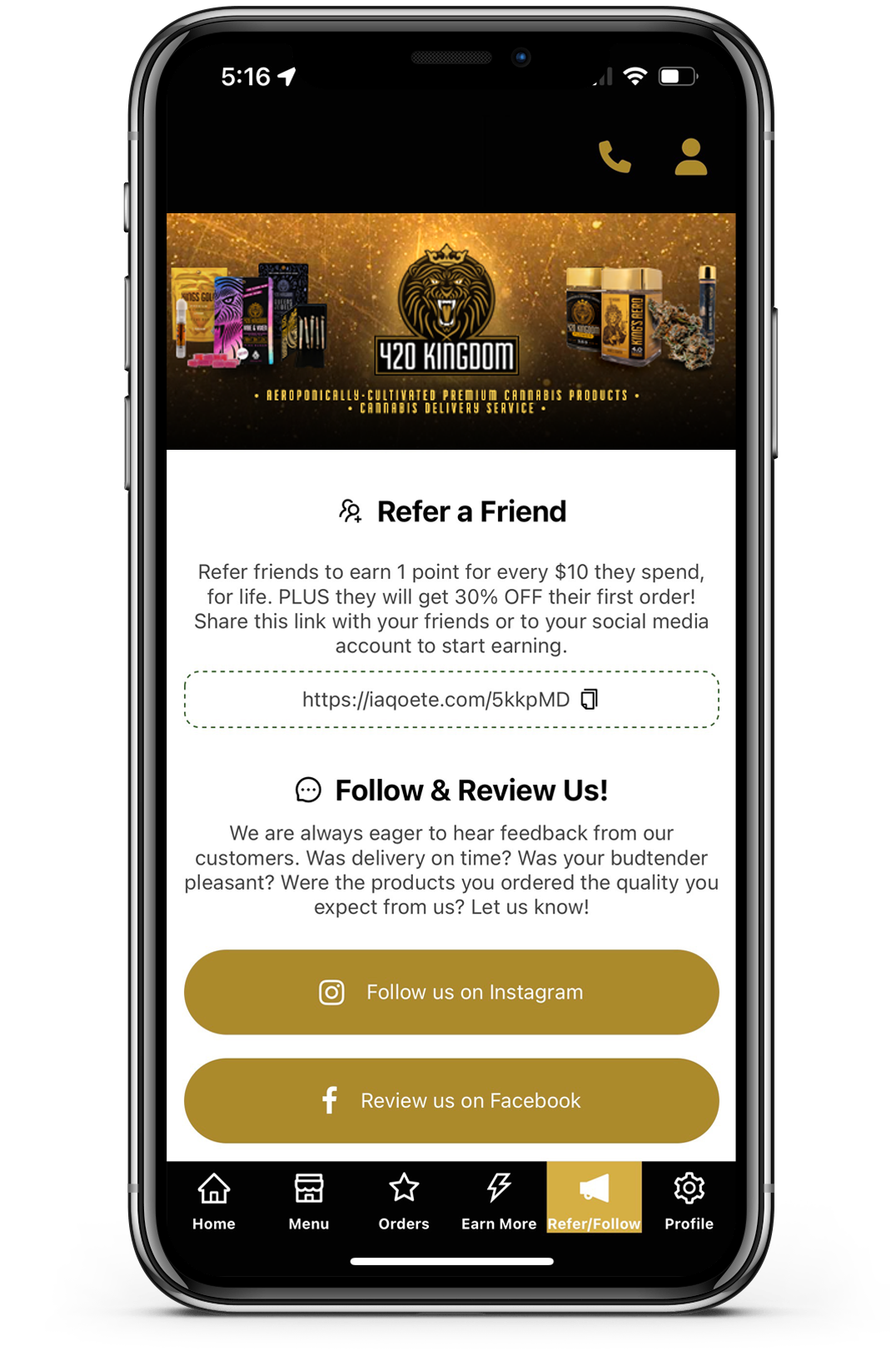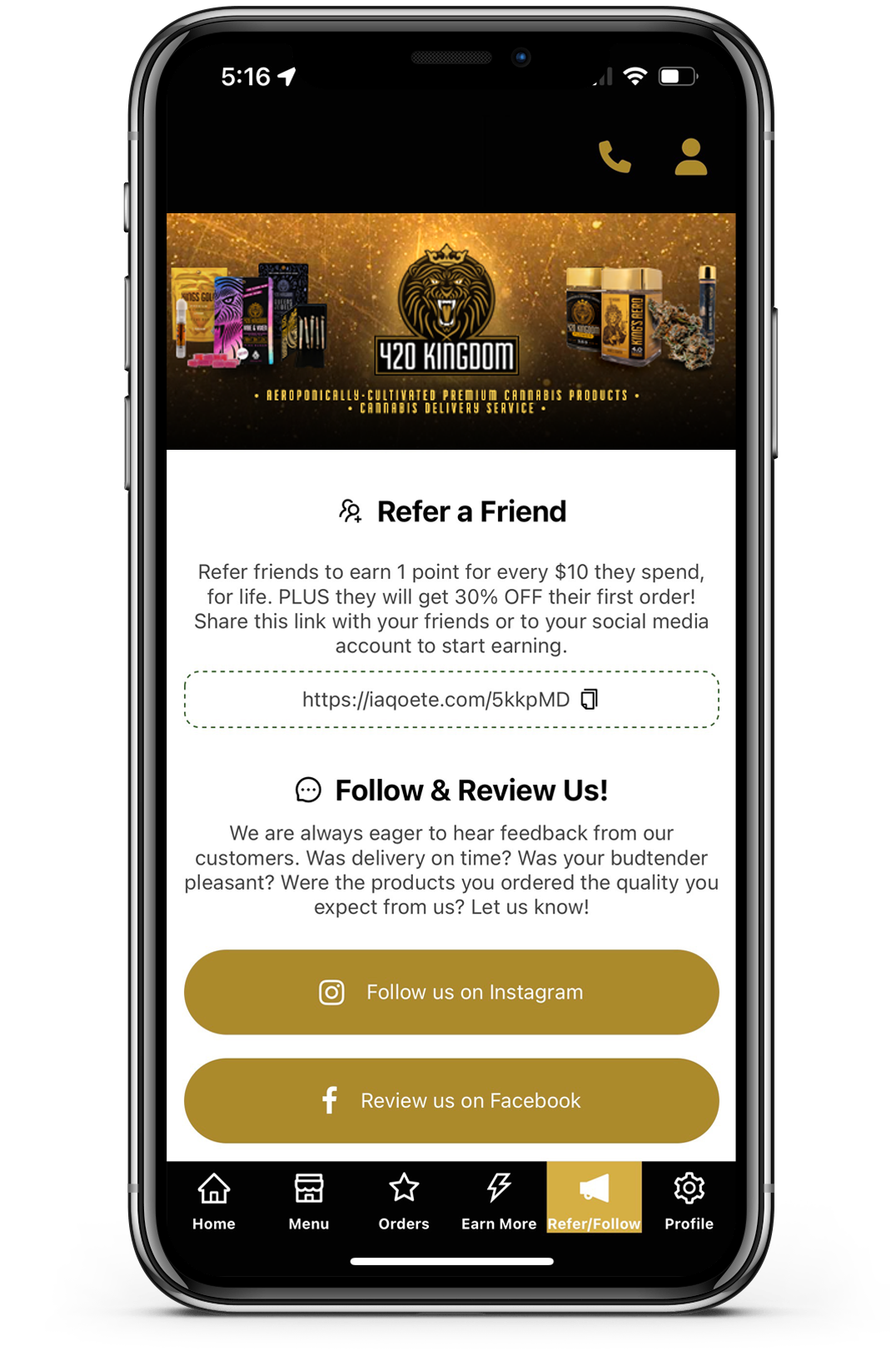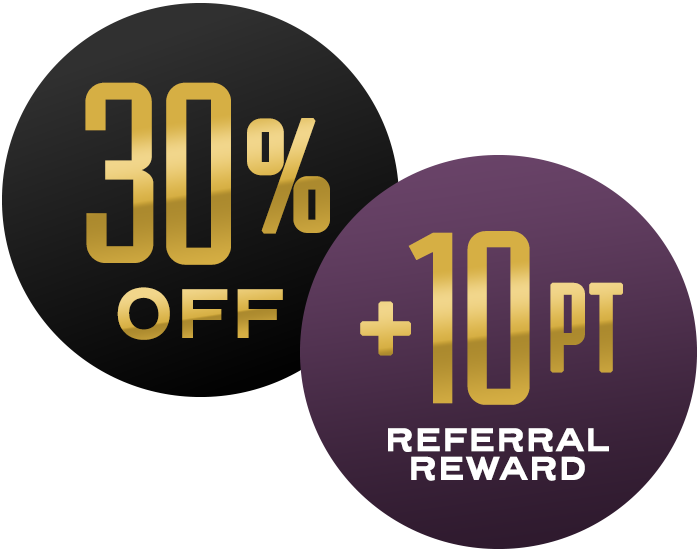 Step 3
When your friend(s) sign up for our loyalty program using your link, they will receive a 30% OFF reward via email (also in app) to use on their first purchase PLUS 10 free loyalty points just for joining.
Even better, you'll earn 10 points for every $100 your referral(s) spend with us – FOREVER.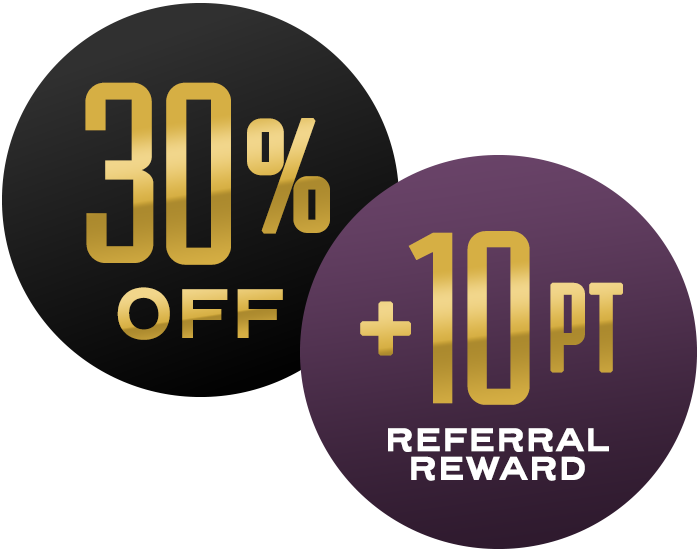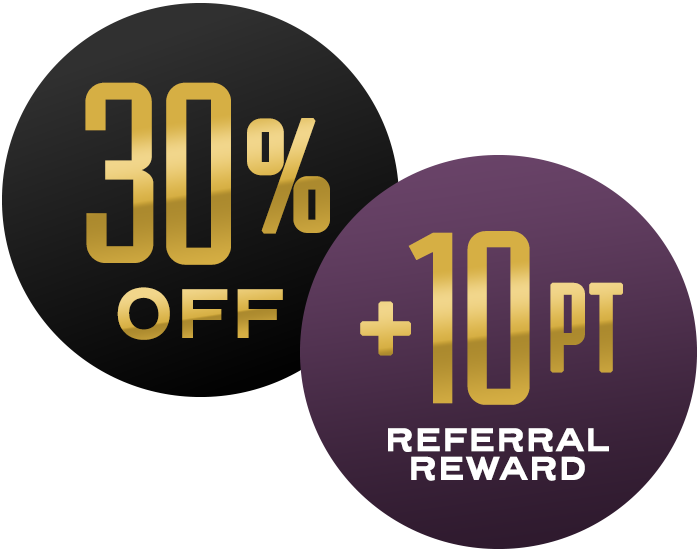 Step 4
You can use your earned loyalty points immediately towards purchases on the 420 Kingdom website. Simply go to checkout, click the "Redeem Rewards" button, and apply any available rewards you'd like to use to your order.
Note: Referral loyalty points will be added to your balance in increments of 10 (every time your referral spends $100, cumulatively). Points can take up to 24 hours to appear in your loyalty wallet, check your points balance anytime in our app.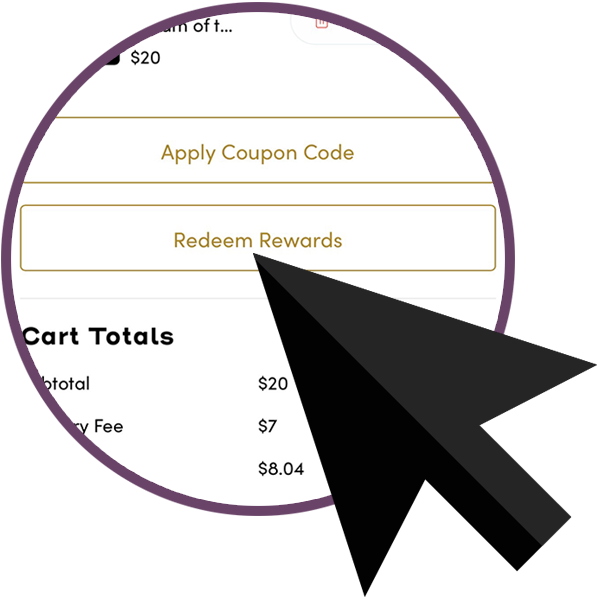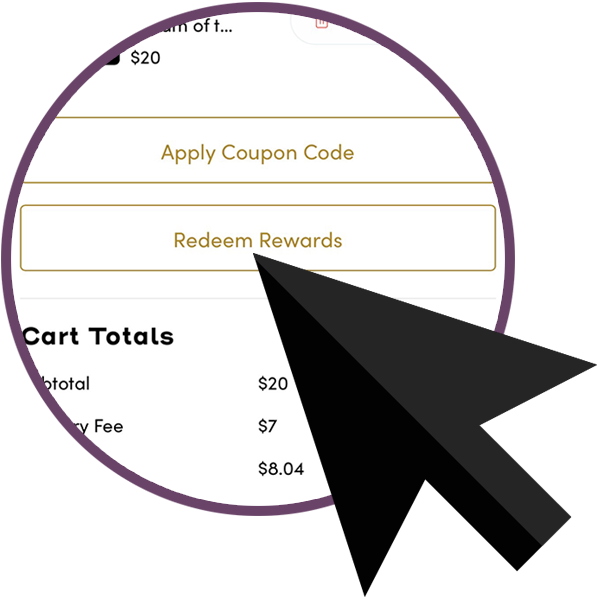 Step 5
Once you have earned 200 points from referrals, you're able to cash out $100 (200 points = $100). When members have reached the cash out threshold, a new referral badge will appear in the 420 Kingdom app noting the new referral tier. Start earning that passive income, refer your friends today!
Note: Only loyalty points earned from referrals can be cashed out. Points may only be cashed out in increments of $100 (200 points). To request a cash out, email Loyalty@420Kingdom.com today.

Royal Referral Program is subject to change. Please check back for added/revised incentives. Contact us at Loyalty@420Kingdom.com with program questions or about your referral activity. Last updated 6/12/23.