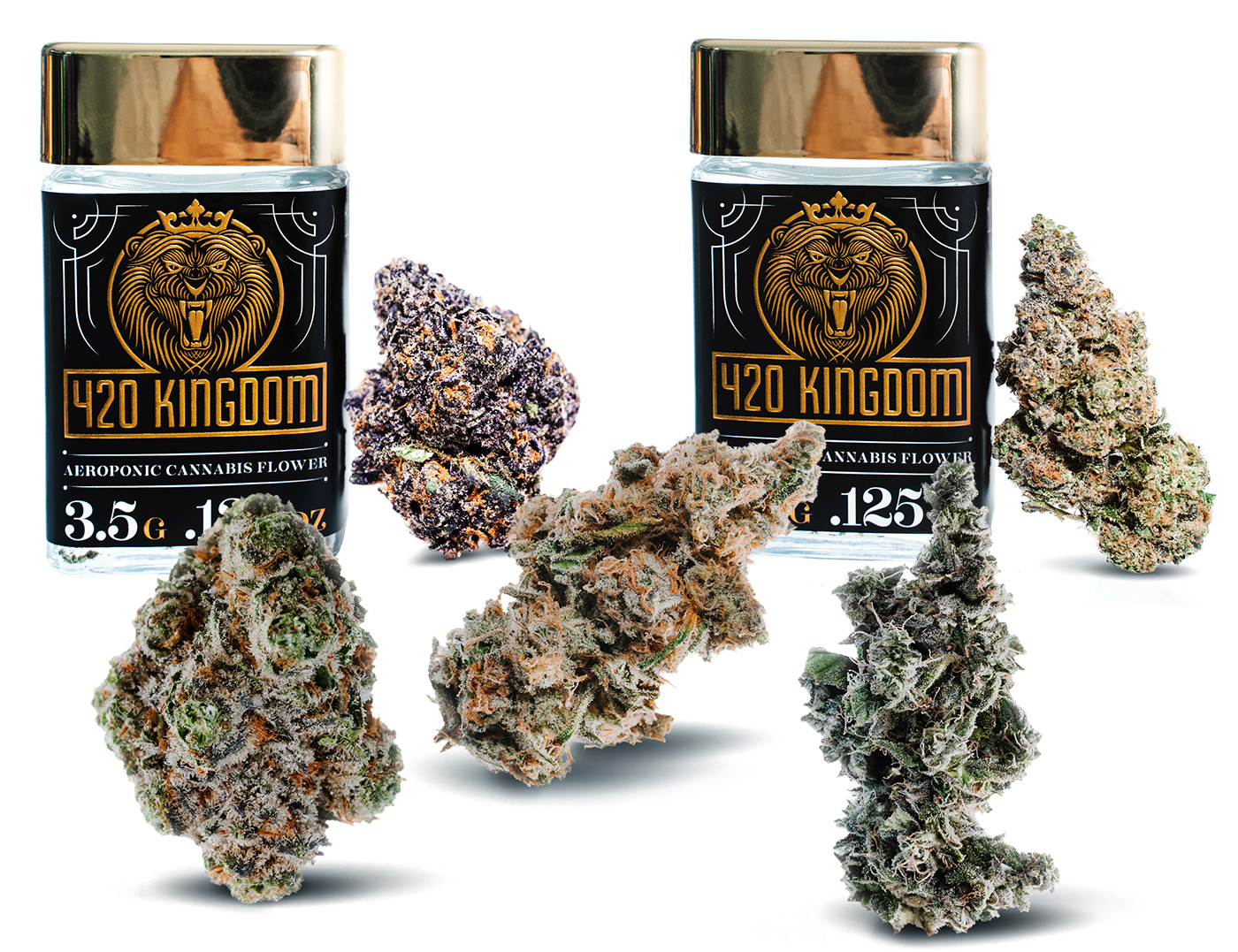 420 Kingdom House Flower
An aeroponically grown flower with THC levels up to  30% and guaranteed nug size between 0.5 and 0.75 inches.
King's Aero
Premium Aeroponic Grown Flower with THC levels exceeding 30% and guaranteed nug size between 1 and 1.5 inches.
Do you represent a dispensary or delivery service interested in partnering with one of the industry's fastest growing cannabis brands?
Become an authorized retailer today. ➤
Are you already an authorized retailer with 420 Kingdom and ready to place an order? Access our product and make an order through our distributor menu or call us during normal business hours.