When most people think about smoking cannabis, they imagine rolling ground buds into a rolling paper and lighting up. While this might be the most classic way to enjoy cannabis, there is another method: smoking a pipe. The thing is, there are so many different pipes out there. They're different materials, shapes, and sizes; how do you choose? Let's take a look at how to find an ideal pipe and some of the best weed pipes on the market.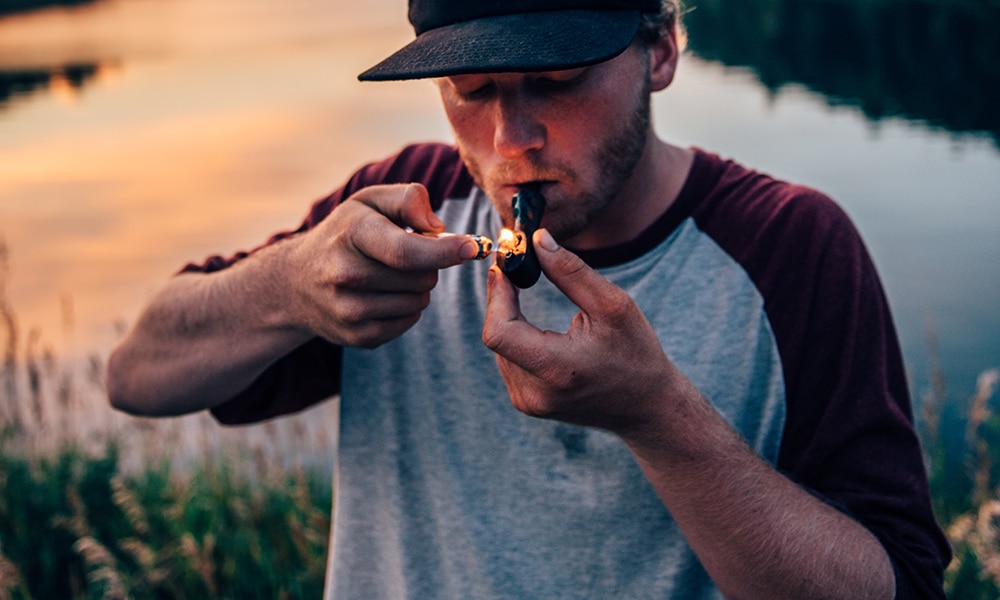 Tips for Finding Your Ideal Pipe
If you're new to using a pipe, you might quickly become overwhelmed at the sheer number of different pipes available. Narrowing down your options can help to make your choice easier. Here are a few tips that can help you find one that will best fit you:
Check the Material
Pipes come in all kinds of different materials. There's wood, ceramic, metal, and glass. While the choice is ultimately up to you, glass pipes tend to be the best. They come in all sorts of cool shapes and designs, and they provide some of the smoothest hits. They're also durable and easy to clean.
Learn the Different Styles
There are several different styles of pipes on the market. Spoon pipes are small, portable, and fairly simple. If you're looking for something a little showier, you could always go with a Sherlock-style or color-changing pipe.
Go for Quality
Price can be a deciding factor when choosing a pipe, but it shouldn't be your only consideration. A pipe is an investment. Choosing a higher-quality one will help to ensure that it works effectively and lasts a long time.
Assess Your Needs
Finally, you should assess your unique needs and preferences. Since you're the one who's going to be using it, you want to make sure it's a good fit for you. There's no sense in buying a pipe you don't enjoy using. Consider all of the factors above, along with the size of the device, the bowl size, and the color and overall aesthetic.
5 Best Weed Pipes
Now let's take a look at some of the best weed pipes currently on the market:
Don't let the size of this pipe fool you. The steamroller design of the pipe provides thick, heavy hits every time. It does take a little effort to clean, but the potent hits could be well worth it, especially if you're a Marley fan.
2. The Donut Spoon by Grav
If you prefer simple designs that you can easily take with you, no matter where you go, the Donut Spoon might be for you. The pipe features a large bowl and thumb-operated carb. It's also available in several colors, so you can choose the one you like best. The biggest downsides are that it can clog easily and may be difficult to clean if you're not at home.
3. The Gandalf Pipe by Grav
Remember the scene in Lord of the Rings when Gandalf was smoking his long pipe with Bilbo, and he formed a boat out of the smoke? While you might not be able to make shapes like that, you can smoke from a similarly-styled pipe, thanks to Grav Labs. It's a simple, one-piece design that still looks incredibly cool. The narrow mouthpiece also allows for instant access when you light up.
The Proto Pipe Classic combines functionality and style. The brass pipe has a storage tube for extra herb and a little poker. The screen can get clogged from time to time, and you may need to replace it periodically, but it's a great option overall.
If you're relaxing in a dim room, the last thing you want to do is turn on the light to find your pipe. With the Firefly, you won't have to fumble around because this pipe glows in the dark. Chameleon Glass uses a proprietary blend of non-toxic materials so that it can glow incredibly bright. That's a bonus you don't get with most other pipes.
Let the Search For the Best Weed Pipes Begin
Finding an ideal pipe takes a little research. Understanding your needs, budget, and style preferences will help to make the process a lot easier. Have fun exploring your options!